Tools for Daily Rhythms
Whether it's a new week, new month, or a new year, there's something refreshing about fresh start. You might be the type of person to set New Year's Resolutions or New Year's Goals, or you might just be the type of person who enjoys creating new daily rhythms for your life.
That's definitely me. If you're looking for some tools to help with Bible studies, journaling, or planning, you've come to the right place.
He Reads Truth Legacy Books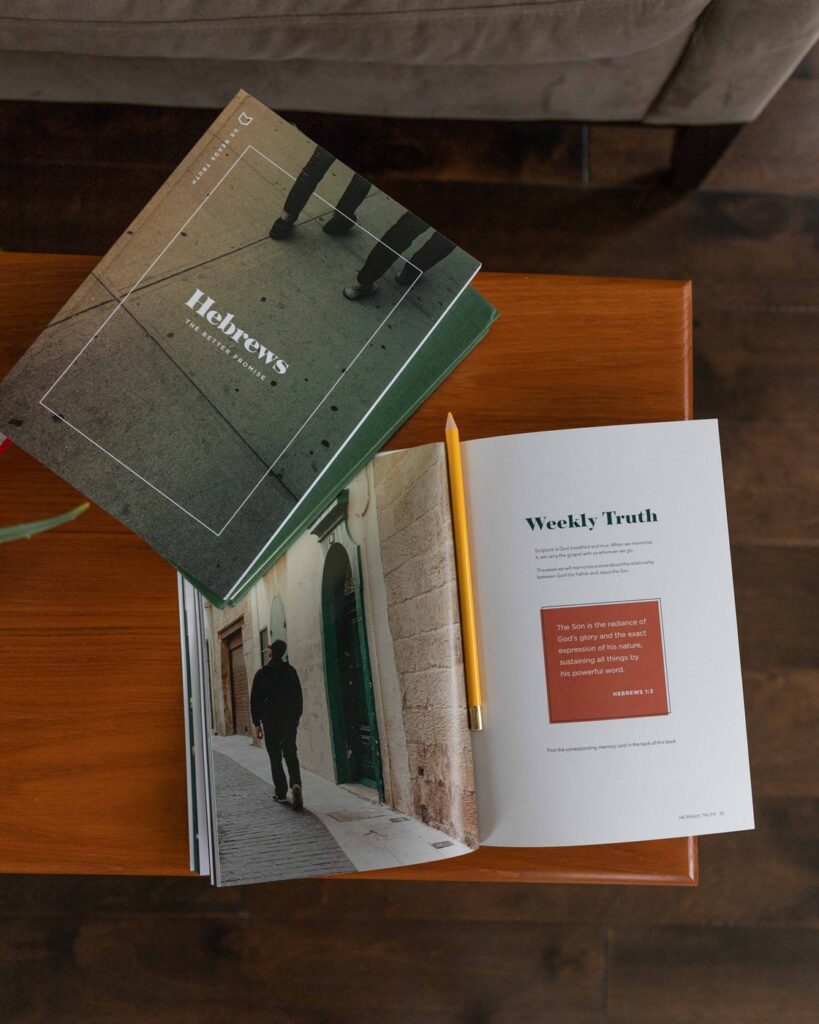 Studying the Bible can sometimes feel like an overwhelming task. There's so much in it and it's not always easy to understand everything you read. It's still somewhat of a lame excuse, but that's been a big reason it's been hard for me at times to consistently read and study the Word. I felt like I needed a companion to help guide me through what I was read.
That's what the He Reads Truth Legacy Books do. I highly recommend downloading the He Reads Truth or She Reads Truth app and doing studies on there as well, but it's nice to have a tangible book to help guide you in your journey through various books of the Bible. I'm starting first with Hebrews, which happens to be my favorite book of the Bible.
Aside from being beautifully designed, this book includes an introduction to Hebrews, daily scripture readings for every day, an overview of how the New Testament references the Old Testament, an explanation of the warnings found in Hebrews, weekly reflection questions for individual or group study, and even a couple recipes.
Monthly Prayer Journal by Val Marie Paper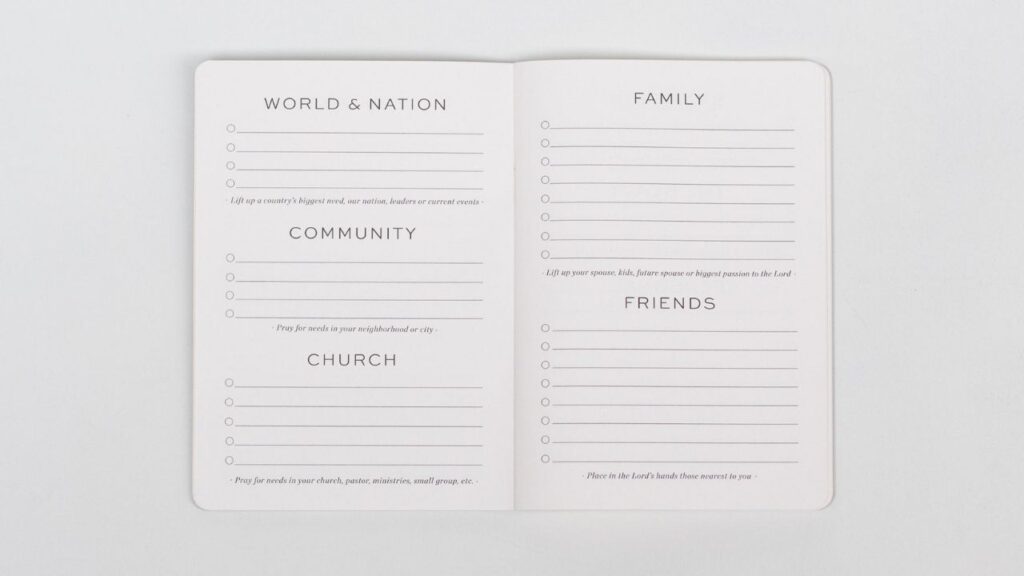 Val Woerner is a good friend of the In No Hurry Podcast and I've had her on a couple times to talk about her books, the importance of prayer, and establishing daily rhythms for prayer, as that's the mission for her entire company. One of my favorite tools is the Men's Undated Prayer Journal, though she has tons of options for women as well (which Emily has used for years).
The men's journal contains six undated months (to start any time throughout the year) with prompts and sections to fill out at the beginning of the month to pray over the next month.
I like to do this just before a month starts or at the beginning of the month and revisit these prayers weekly throughout the month, though you can decide how often you pray over each item.
Monthly Planner and Daily Journal by Wit & Delight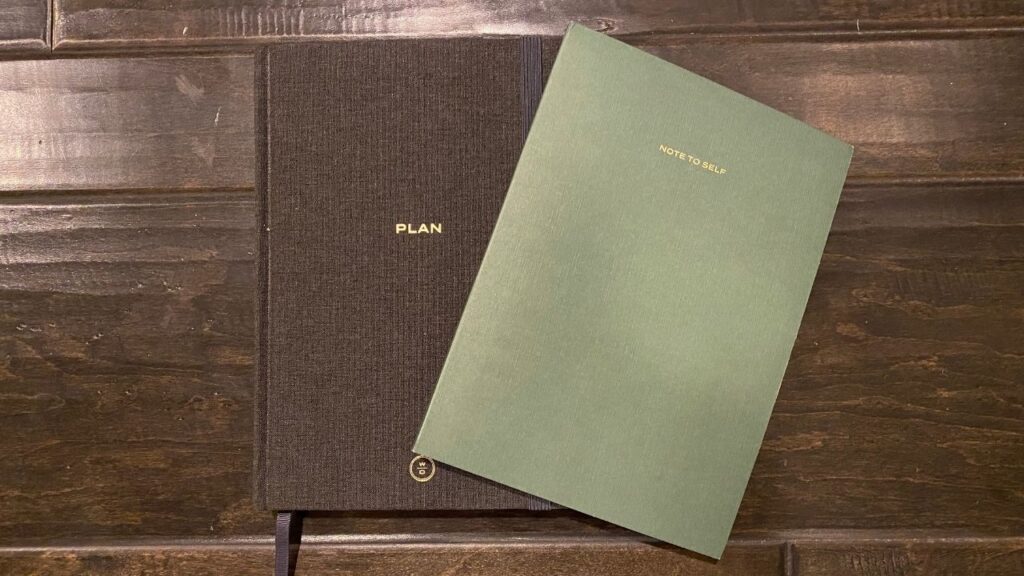 I'm really particular about my monthly planners because I want them to have spaces to also write out plans and goals for the month. The 2022 planner by Wit & Delight has that, along with weekly prompts and lines for journaling. The calendar pages also have spaces in the margins for "Priorities" and standard "Notes" for the month.
It's even got tiny emojis below each day for daily "mood check-ins," which is a nice touch.
The daily journal also features a ribbon for bookmarking and adhesive page markers. It's a lay-flat binding with a linen cover, so it will fit nicely in a backpack or laptop bag.
The journal is a pretty standard lined journal with a spot for the date in the upper right hand corner of the page. It features 160 lined pages and is a perfect feel for journaling, to-do lists, or whatever else you would use it for. The binding allows you to lay it flat without running into any spirals. Like the monthly planner, it fits well in any bag.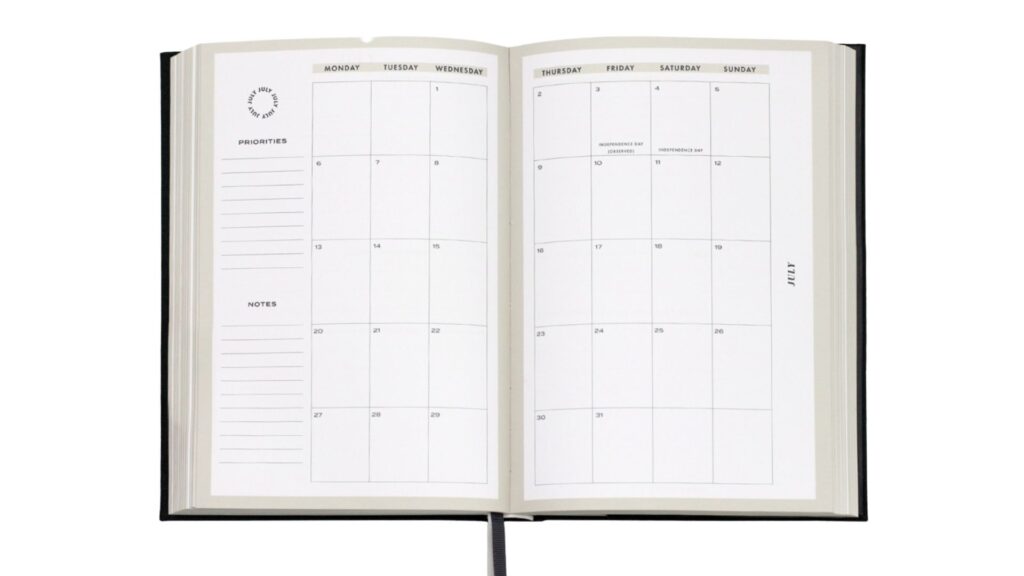 Whatever your plans are for this new year, I recommend finding some way to stay accountable. That's ultimately what these tools are for me. There's no right or wrong way to do it, but make sure you're equipped to tackle whatever it is on your list in 2022.