You have permission to change your mind
I was one of the fortunate ones in high school — someone who knew early on what career path I wanted to go into.
For as far back as a I can remember, all I ever wanted to be was a journalist. A sports writer, specifically.
Well, let me back up. That was, of course, after my plans to become a WWE wrestler, then a professional baseball player, then a professional basketball player, then (more realistically) a storm chaser — yes, I'm a big severe weather nerd — were squashed.
I started a sports blog my sophomore year of high school (I found it this weekend still existing on the Internet), joined the school newspaper staff, and even got a job in the sports department at the local newspaper during my junior year.
From there I enrolled at Western Kentucky University to study Journalism. WKU is annually one of the premiere Journalism schools in the country, not just for its academic program but also for its Student Publications. I started working for the College Heights Herald, the student paper, my freshman year and rose all the way up to Editor-in-Chief my senior year, picking up a few awards and having a ton of fun along the way.
I held two internships during college as well, at the Evansville Courier & Press and the Lexington Herald-Leader, and embarked on a career that took me to the Owensboro Messenger-Inquirer and back to the Evansville Courier & Press.
I never changed my major and, frankly, I never even considered it. Even as the economic reality of the journalism industry continued to show, I remained committed to forging a career doing the job I'd wanted to do since I was 16. I was good at it, and I'd had quite a bit of success in my young career.
Plus, the thought of starting over with something else felt too intimidating.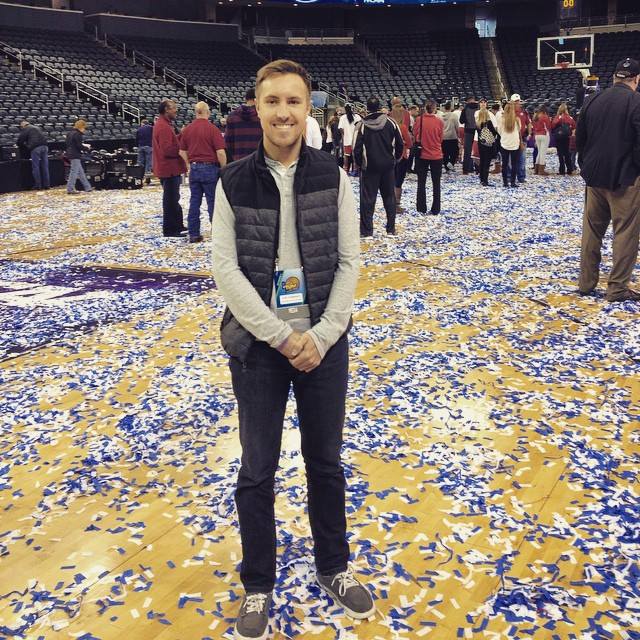 But in the Fall of 2015, God started to stir something in my heart. Earlier that year I started coaching tennis at a local high school and I was hooked. I had missed the competitive aspect of high school tennis from my days playing and coaching afforded a sense of accomplishment and worth that was absent most days at my newspaper job.
In October 2015, we were notified that our newspaper's company had been purchased by Gannett — the parent company of USA Today and a slew of other major daily newspapers. To make this simple, Gannett is known for buying up newspapers and cutting tons of jobs. Not exactly a situation someone already not making much money wants to be in.
I was conflicted. I had married myself to this career, and I truly believed in it, even though most days were hard. I was a journalist. My identity was so wrapped up in that, and the idea of shedding that part of me was hard to grapple with.
Leaving the journalism field made me feel like a traitor. Working in a newsroom can sometimes feel like working in the proverbial trenches, and I felt like leaving would be abandoning my brothers in arms. All that time in school, at internships, covering all stories — it would feel like I was throwing it all away.
But that's what I did.
In the Spring of 2016, I decided that the pull to coaching and teaching was too strong to ignore. I'd prayed about it since that initial spark in the Fall of 2015, and in February 2016 I was offered my first head coaching job. In April, I started an online teacher preparation program to earn a teaching license, and just a couple months later, when I had barely started the program, I was offered a job at a local high school to teach English and Journalism and advise the Student Publications.
I was definitely one of the fortunate ones early on who knew what they wanted to do, and I did it. But I was just as fortunate to know when it was time to leave and, more importantly, that it was okay to do so.
Maybe you're in the same boat I was in — feeling called to do something but hesitant to leave where you are now. Maybe you're letting fear keep you where you're comfortable because the thought of starting over feels too intimidating.
What if I quit what I'm doing and this new thing doesn't work out?
But, what if it does?
If you listened to my podcast episode last week with author Kayla Stoecklein, then you heard her share her story about this. If you haven't listened, I encourage you to do so because her entire story is incredible, and this is just a small part of it.
"It's okay to change your mind," she said. "It's okay to try something, and if it's not working, it's okay to put it aside and try something else."
It's okay to say "No" to some things. It's okay to say "Yes" to some things.
"It's okay to give ourselves permission to try different things and to change our mind and not feel like if we commit to something, that we have to commit to that thing forever," she added.
Being at peace with this reality is so freeing. Whether it's something as big as a career change, or simply a hobby or a book that's just not doing it for you anymore, you have permission to put that aside and try something else.
And just because you're someone or something now — a business owner, a banker, a teacher, a nurse — doesn't mean that's who you have to be the rest of your life if you feel God is calling you elsewhere.
This idea first started taking up space in my mind last Fall when I read Bob Goff's new book Dream Big. For the longest time, Bob was a practicing attorney. Now he's best known as a best-selling author and renowned speaker. In this book he basically relays the same message — what you've done or who you've been before does not have to be what you do or who are now.
It's okay to change and to try new things. Having Godly discernment that where you're at now or what you're doing now might not be where God can best use you is obviously a good thing.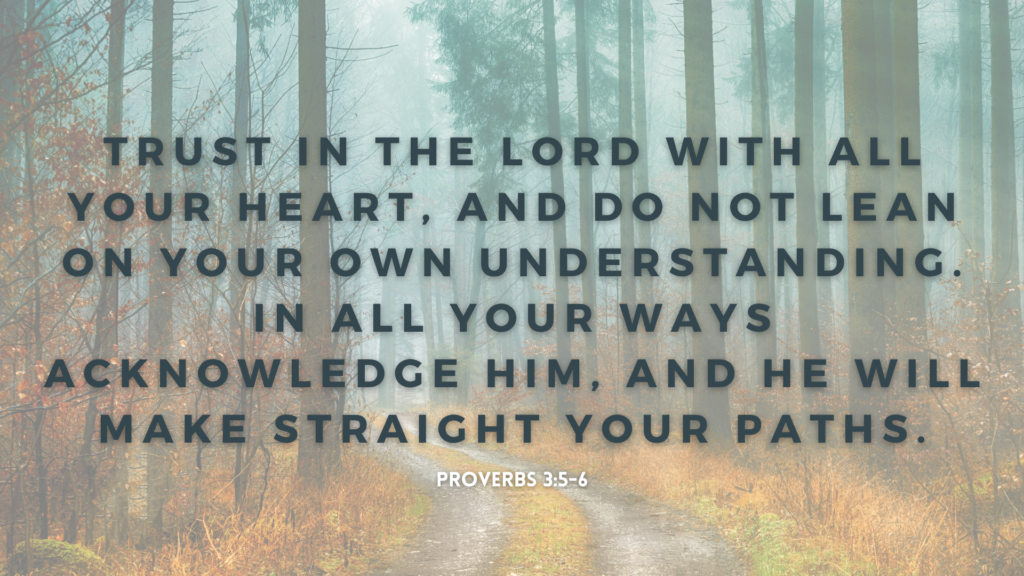 I believe there's a reason God put this on my heart to share toward the beginning of the year. Many of us started the year with goals or resolutions. Some of us might still be brainstorming them.
If you feel stuck in a rut or know deep down that God is calling you out of something and into something else, you have permission to do it.
Allowing God to refine us to put us to a new use is such a beautiful act of faith, and it's one that spits in the face of fear.
If you're scared, I get it. I was too. But I chose the path of faith over the one of fear, and God has blessed me with not only a fruitful teaching and coaching career, but in His infinite grace He has also provided opportunities to still pursue writing and creative outlets in a way that brings me joy.
Teaching is my profession, but God knew that journalism — writing about sports, specifically — is my passion. It's not lost on me how faithful he was to provide the job I have now with Sports Spectrum where I get to write about sports while also sharing the Gospel.
If you get anything from this, it's not to be amazed at my story. It's to encourage you that God can do the same with you if you're in a similar situation.
There's a very good chance that God has you where He wants you right now. But if or when you feel like God is calling you out of that thing and into something else, you have the permission to follow that calling.