Review: Afraid of All the Things by Scarlet Hilitibidal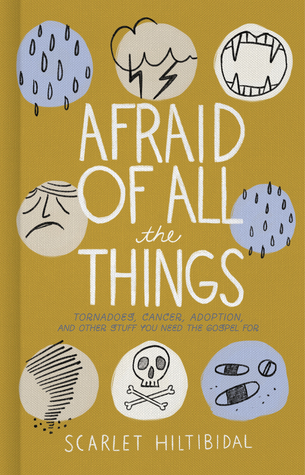 What does the gospel say about your fears? What does it say about the irrational ones, like sinkholes in the Target parking lot? How does it speak to the rational ones, like pet scan predictions? And does the gospel have a word for the fears you feel you'll have for life, like the possibility of losing the one you love most? Growing up in the green room of SNL, being born to a fire-eater and…
Fear is one of those topics that can be uncomfortable to approach. We're often either fearful of our fears or too scared to address those fears. Afraid of All the Things: Tornadoes, Cancer, Adoption, and Other Stuff You Need the Gospel For by Scarlet Hiltibidal is a personal story of how she overcame her fears, which ranged anywhere from phobias to a potential cancer diagnosis.
Scarlet grew up in the green room of Saturday Night Live, with her mother Victoria Jackson starring on the show in the early 90s. That comedic upbringing shines through in this book as she's able to approach fear and some rather serious life instances with a bit of humor.
She details the fears and anxieties that have gripped her for most of her life and she writes vulnerably about adopting a deaf child from China. Despite her fears, Scarlet felt God's presence with her through this calling. As an added bonus to Scarlet sharing her story, the readers get a wonderful look into the beauty of adoption.
Life began to change for Scarlet when she started giving her fears to God. She realized that God's perfect love casts out all fear.
One of my favorite passages of the book is this one:
"What have we to fear? Jesus has already been broken for us and when He rose, He broke brokenness. Our fears cannot defeat us because everything we fear has only empty threats in light of the cross.

Organs explode. Bodies weaken. Pain comes.

So what? Jesus won. So even when our flesh fails us fully, we'll be fine. Because, guess what? If we should die before we wake, we know our souls the Lord will take."
What a beautiful passage. This book was written in January 2019, but it's so timely right now as we continue on in this COVID-19 pandemic. Looking at fear through a Biblical lens is always going to be timely because as humans we are prone to fear.
This book allows us to approach fear in a way that diminishes the power of that fear when compared to Jesus. I love Scarlet's writing voice and the conversational manner in which it's written. Also, the cover and design of the entire book is easily one of my favorites.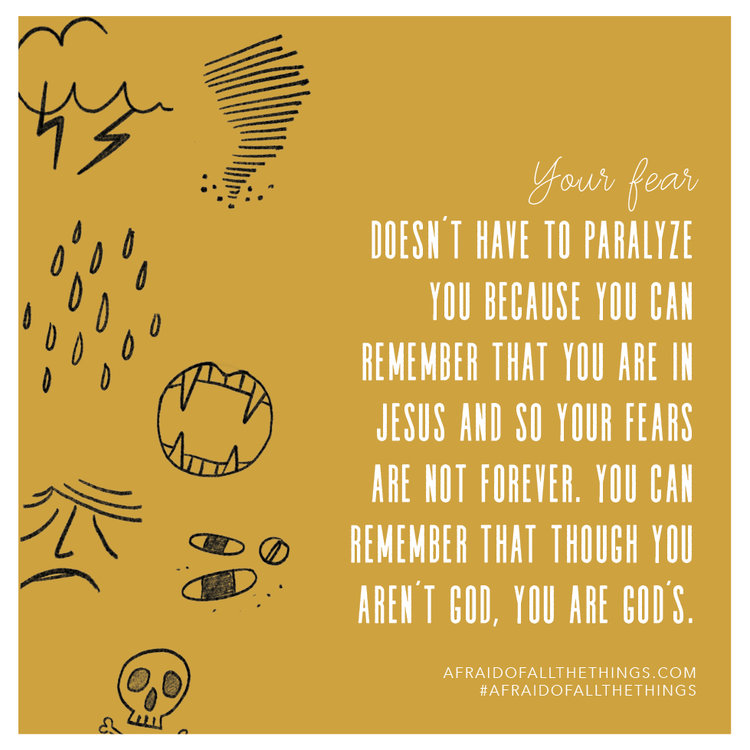 Visit the links below, or visit ScarletHiltibidal.com/books to learn more about how to purchase this book.
Disclaimer: I received this book from B&H Publishing as part of their B&H/LifeWay Blogger program. I am not required to leave a positive review and receive no compensation for reviews. All opinions are my own and express my individual thoughts on the book.